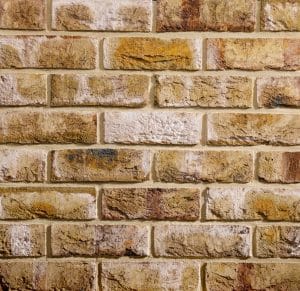 The Different Types of Brick Slips – There's More Than You Realise to Them
We love brick slips and what they can offer you and your home but when it comes to your walls, we want to make sure that you make an informed decision. There are always plenty of options to choose from when it comes to styling your wall and this includes wallpaper, paint, tiles and of course, brick slips.
There is no denying that the exposed brick look is hugely appealing and with a wide range of looks to choose from, you might not know where to begin. Fortunately, we understand what our products are all about, so we want to inspire you and your next project.
The Old Coach House Brick Slips
Our Old Coach House is without doubt our best selling red brick slip. All about offering something different when it comes to texture and colour. The difference in colour, as well as the texture, can help to enhance the overall finish of your project. You have deep red colours and different variations of red while darker bricks bring it all to life. It has an abundance of colour and character, which is why this is an ideal choice for making a statement.
London Weathered Yellow Brick Slip
The most well known brick slip! This brick slips is exclusive to us, you may see others using the name but it isn't the real deal! If you are looking for a more refined colour but still want that authentic look then this is the brick slip for you. It has a unique colour that consists of different tones that can differ from one brick slip to the next. Still, they have a weathered look, hence the name and so, you can expect these to take on a completely different look, especially if you are looking to achieve a sophisticated finish.
Old Bayswater House Brick Slips
A popular option because of the way that it has an excellent split of colour and tones. You will find some neutral tones mixed with a solid red clay base and that gives an excellent level of contrast. It brings both light and darker tones that create a random yet uniformed look, if that is possible. They are certainly distinctive and are packed full of character which makes them ideal for large areas such as a feature wall in kitchens, living rooms and even hallways.
 Where Can Brick Slips Be Used?
The great thing is that brick slips can be used in a range of settings and the possibilities are endless. They are ideal for use at home, so expect to see them commonly used in the places that we have just mentioned but also bathrooms and even bedrooms. As they are real bricks, they can also be used outside on areas such as garden walls. Furthermore, they can be used to completely clad a property which is perfect for those properties that lack character externally while businesses such as restaurants, pubs and bars are also using brick slips. 
So, you have many different options available when it comes to how and where you use brick slips. This versatility is what makes them so appealing and the look and finish also helps too!